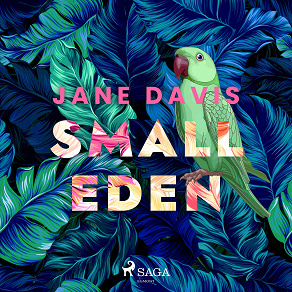 Small Eden
Sharing secrets makes two people closer, but hiding them, that's a whole other story.

It's 1884. Robert Cooke and his pregnant wife Freya tragically lose their two sons to scarlet fever. Freya immediately isolates herself for the safety of their unborn child.

Cut off from each other, there is no opportunity for husband and wife to share the burden of their loss. By the time they meet again, the subject is taboo and their unspoken grief becomes a dangerous enemy.

A decade later and now a successful businessman, Robert decides to create a pleasure garden in memory of his sons. But instead of sharing his vision with his wife, he widens the gulf between them by keeping her in the dark.

It is another woman who understands his heart: The eccentric and exceedingly talented artist Florence Hoddy, who lives alone with her unmarried brother.




Life as it is, in all its terrible beauty. - Jean Gill, author of Historical Fiction series The Troubadours Quartet

Hailed by The Bookseller as 'One to Watch', Jane Davis writes thought-provoking literary page turners with a strong commercial edge. Her first novel 'Half-Truths and White Lies', won a national award established with the aim of finding 'the next Joanne Harris'. Davis lives in Carshalton, Surrey.
Listen to sample
---