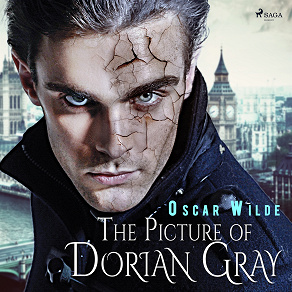 Isbn:
978-87-2697-604-5
Publisher:
Saga Egmont
Category:
Novels
Crime & Mystery
Romance
Accessible since:
December 2022
Narrator:
Ben Onwukwe
Length: 9 hours 55 minutes
---
The Picture of Dorian Gray
"You will always be fond of me. I represent to you all the sins you never had the courage to commit."
One day, the artist Basil Hallward is painting a picture of his muse Dorian Gray with his friend Lord Henry watching. Dorian listens as Lord Henry confidentially presents his hedonistic world view, saying beauty is the only thing in life that truly matters. It makes Dorian wish that his painting would age instead of him. Not long thereafter, Dorian sees his girl perform Shakespeare's Romeo and Juliet and is so turned off by her bad performance that he rejects her. When he gets home, he notices a certain cruel sneer in his portrait.
Told with flowery and snappy Jane Austen-like language, The Picture of Dorian Gray, about a young man who sells his soul for eternal youth, is Oscar Wilde's most famous and popular work. It has been adapted for film and television many times, most recently in the 2009 film Dorian Gray starring Colin Firth and Ben Barnes.




Oscar Wilde (1854-1900) was an Irish playwright, novelist, essayist, and poet, famous for 'The Picture of Dorian Gray' and 'The Importance of Being Earnest' to name a couple. He was believed to be gay and met a lot of resistance in his life on that account. He died in Paris at the age of 46.

Listen to sample
---