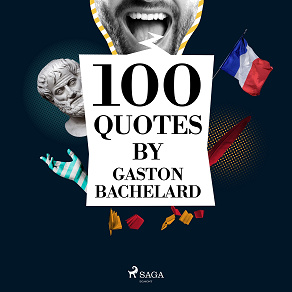 100 Quotes by Gaston Bachelard
'100 Quotes by Gaston Bachelard' is a collection of thoughts from the French philosopher whose work influenced many other philosophers including; Michel Foucault, Louis Althusser, Dominique Lecourt and Jacques Derrida.

The quotes featured open a door into his monumental work with a selection of his most significant thoughts and ideas from witticisms to deeper reflections.

'100 Quotes by Gaston Bachelard' will delight those interested in Western philosophy.

Gaston Bachelard (1884-1962) was a French philosopher who made contributions to the fields of poetics – a theory of literary discourse – and also to the philosophy of science, introducing the concepts of epistemological obstacle and epistemological break.
Listen to sample
---