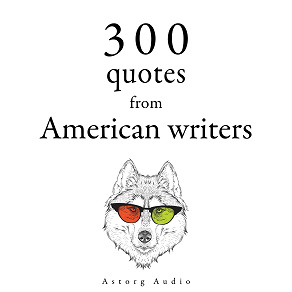 300 Quotes from American Writers
'300 Quotes from American Writers' is a carefully crafted collection of quotes from three of America's greatest-ever writers, Mark Twain, Henry David Thoreau, and Ralph Waldo Emerson.

Between them, they are responsible for some of the world's most famous literary works, ranging from Emerson's essay 'The Poet' and Mark Twain's 'The Adventures of Huckleberry Finn' to Henry Thoreau's 'Walden'.

This carefully crafted collection is guaranteed to inspire, amuse, and entertain, and it is ideal for those needing some extra encouragement throughout their day.

Ralph Waldo Emerson (1803 –1882) was an American philosopher, abolitionist, essayist and poet who was a leading figure in the mid-19th century transcendentalist movement. his most famous works include the essays 'Self-Reliance', 'The Poet', 'Nature' and 'Experience'.

Mark Twain (1835 – 1910) was an American writer, humourist and publisher. He's best remembered for his famous novels, 'The Adventures of Tom Sawyer' (1876) and its sequel, 'Adventures of Huckleberry Finn' (1884), often called the 'Greatest American Novel'.

Henry David Thoreau (1817–1862) was an American naturalist, poet, and philosopher. He is best known for his masterpiece 'Walden', and the influential essay 'Civil Disobedience'.

Listen to sample
---