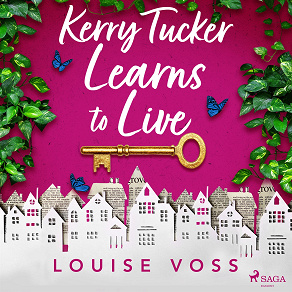 Kerry Tucker Learns to Live
Every morning, Kerry gets up, goes on her post-round, talks to the locals, and then goes home again. Once a month, she has Sunday lunch with her perfect sister's perfect family. Life is simple, life is fine.

Her sister, Beth, thinks Kerry is kidding herself. She thinks Kerry needs to move out of their parents' annexe, find a better job, and maybe even meet a man. Beth is determined to make Kerry get a life... whether Kerry likes it or not.

But Kerry knows something Beth doesn't. She knows even the happiest marriages hide the darkest secrets, and even the people you love most in the world can betray you.

Burdened by grief and family secrets, Kerry realises that sometimes you have to reach the end of the road before you can start over. Before you can stop just existing, and really learn to live.

A brilliantly emotional novel, perfect for fans of 'Eleanor Oliphant is Completely Fine', Matt Haig and Mike Gayle.



Louise Voss has been writing for the past eighteen years, with many twists and turns in her career. She started her publishing life with four novels for Transworld/Black Swan, the first of which, ´To Be Someone´, was published in 2001.
Listen to sample
---