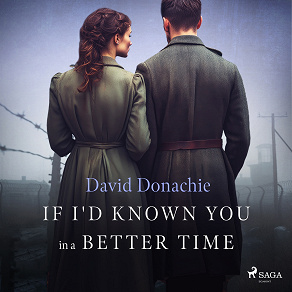 If I'd Known You in a Better Time
1942: The time of Stalingrad.

At home, Elisabeth von Trecheim must run the family estate, not knowing if her husband is alive or dead. Into her life steps a handsome English Prisoner of War, invoking troubling memories.

Her husband, Hans, must survive a Russian prison camp; no food, raging epidemics, men dying like flies. He finds himself teaching a female Russian doctor horsemanship, which grows into something more intimate.

With the war ending, Hans wants to go home, but Elisabeth must abandon it, fleeing West, aided by the Englishman. Each desires freedom, but who will succeed and with whom?

Perfect for fans of Ken Follett's 'Century Trilogy'.




David Donachie is a Scottish historical novelist. He also writes under the names Tom Connery, Jack Ludlow and Jack Cole.
Listen to sample
---