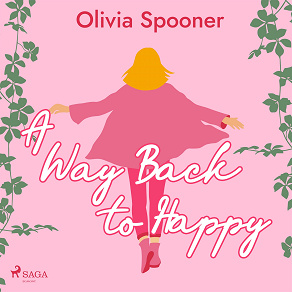 A Way Back to Happy
Sometimes you have to fall apart so that you can start again...

After five years stuck in the wrong marriage, 33-year-old Emma is finally free. Her husband has moved out, her son Freddie is making friends, and her parents are finally trying to stop micro-managing her life.

On a celebratory night out with her three best friends, Emma meets Finn. Young, dimpled and irresistibly Scottish Finn. Between landing her dream job, stolen moments with Finn, and precious time with Freddie, Emma is happier than she has ever been.

Then one accident changes everything and Emma's life is thrown into chaos. With the help of all who love her, can Emma find a way back to happy?

A Way Back to Happy is the uplifting and romantic new women's fiction novel from debut author Olivia Spooner.

Perfect for fans of Lia Louis, Ella Dove and Eva Woods.

Readers love A Way Back to Happy!

'What an adorable book this was... So full of emotion... Such a fabulous read. It sucked me in from start... Will have you smiling then saying oh my gosh! So much feelings! Loved it!... Takes your breath away' -oh.happy.reading

'Wonderful... Will keep you turning the pages and before you know it you are on the final chapter... Utterly likeable characters and a lovely book' NetGalley reviewer

'FIVE STARS! I flew through it in two days and hated putting it down. I admittedly stayed up way too much reading when I should have been sleeping. I loved the story but loved the characters even more ... I could almost feel tightness in my own chest and heart, and tears in my own eyes' -Goodreads reviewer




Olivia Spooner has been writing fiction for twenty years and still feels she is only at the start of her writing journey. She is the proud owner of an independent bookshop where she happily shares her love of books with everyone who walks through the door.
Listen to sample
---