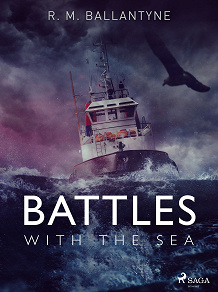 Battles with the Sea
'Battles With The Sea' is a short piece of non-fiction prose detailing the lives of the British lifeboats and their sailors in Victorian Britain. With a captivating voice, Ballantyne brings home the sheer heroism of the lifeboatmen, and their lives of toil and struggle. His ability to make non-fiction text so fascinating is perfect for fans of Jack London.

Robert Michael Ballantyne (1825 - 1894) was a Scottish author. Born into a family of famous printers and publishers, his expertise was juvenile fiction, and he wrote over 100 hugely successful books in this genre. The most notable of these include 'The Coral Island', 'The Eagle Cliff', and 'The Gorilla Hunters'. Famed for his tendency to fully immerse himself into the environment of whichever story he was working on, his lively prose is unmissable for those who enjoyed Matt Haig's 'The Midnight Library'.
---