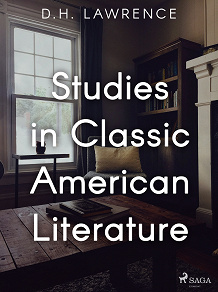 Studies in Classic American Literature
This collection of pervasive essays not only sheds light onto eighteenth and nineteenth-century American consciousness but also on Lawrence's own perspectives and individuality. He focuses on authors such as Melville, Whitman, and Edgar Allen Poe, creating an engaging exploration of their talents, and at the same time demonstrating his own.

DH Lawrence (1885-1930) was an English poet and novelist. Famed for his lyrical prose, he was uncompromising in his mission to uncover the consequences of modernity and industrialization, particularly on sexuality, instinct, and spontaneity. His works, although innovative, were not truly appreciated until after his death, the most notable of which 'Lady Chatterley's Lover' was adapted to screen in 1981.
---