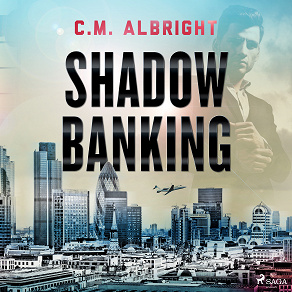 Shadow Banking
Set in the heart of global finance, Shadow Banking follows the lives of City hopefuls, as they try to wheel, deal and backstab their way to billions.

Remember: life's a trade... It is 1994. Al Denham turns up to his first day at City banking giant Trenchart Colville; he thinks he's there to start a job. But in fact, he's at the beginning of a journey that will change his life forever. Al is joined by a ragtag combination of the brash and the charming, the box-tickers and the risk-takers: razor-sharp New Yorker, Miles Ratner, Fergal Quinn, fresh from his father's Dublin fishmonger's, and Imogen Green – beautiful, well-connected, and with a playful side that can prove quite the distraction.

As they race to get ahead, their lives will entwine in ways none of them could have predicted. Spanning turbulent financial markets, a technological revolution, and the financial crisis that brought the West to its knees, this is a novel about friendship, love, rivalry, betrayal and murder.

"This Life" meets "The Wolf of Wall Street", "Shadow Banking" will make you question everything you think you know about trading floors and the people who inhabit them. In the end, it all comes down to one thing: money. And whoever has the most when they die, wins...


C. M. Albright is the pseudonym of a senior figure working in the City. He has been a trader in the financial markets for twenty-five years, living and working all around the world. He has had a ringside seat during a period of unparalleled economic and political turmoil and is perfectly placed to give an insider's perspective on this glamorous, dangerous and yet enduringly mysterious world. He divides his time between homes in London and the Cotswolds.
Listen to sample
---