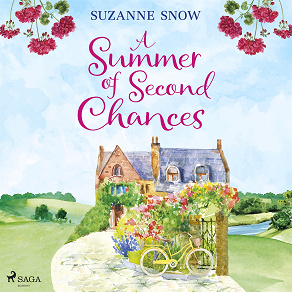 A Summer of Second Chances
Sparks and tempers fly when Ben comes to stay in Daisy's holiday cottage.

Daisy likes routine. She goes to work, makes dinner for her son, then loses herself for an hour or two in her sewing. She's not looking for change, until Ben crashes – literally – into her life.

Ben is training for a triathlon, working himself to the limit in an attempt to forget a recent trauma. Daisy wants to help, but even as they draw closer with every week that passes, he pushes her away whenever things threaten to get serious.

Can Ben open himself up to love again? And with Daisy's life in the Yorkshire Dales and Ben's in New York, can they have a future together even if he does?

For fans of Julie Houston, Victoria Walters and Trisha Ashley, this is a perfect and much-needed slice of summer escapism.

Suzanne lives in Lancashire with her family and loves to read. Amongst her favourite books are historical crime fiction and writers' biographies. Suzanne enjoys cooking, walking, especially in the Lake District, and developing and planting gardens. She is a member of the Romantic Novelists Association and the Society of Authors.
Listen to sample
---